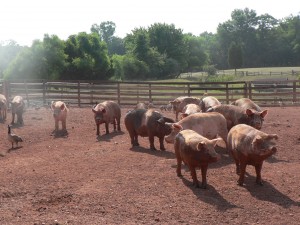 The European Union has been setting the stage for better animal welfare since its formation. In addition to specific regulations and prohibitions that promote the welfare of animals including farmed animals, the EU first created guidelines known as The Five Freedoms:
Freedom from thirst and hunger: ready access to fresh water and a diet to maintain full health
Freedom from discomfort: an appropriate environment that offers shelter and a resting place
Freedom from pain, injury, and disease: prevention measures, and treatment when injury/sickness occur
Freedom to express normal behavior such as nesting and grooming; sufficient space and materials to do these things
Freedom from fear and distress: conditions that take into account an animal's mental well-being
Turning around, lying down, getting up, and spreading your wings — simple, basic needs that should be met for every living being. In contrast, no such basic protections are available to farmed animals in the United States. The federal law that provides protection for animals, the Animal Welfare Act, exempts farmed animals. The only federal laws in place that address farmed animals are the Twenty-Eight Hour Law of 1877 (applies to interstate transport only) and the Humane Methods of Slaughter Act of 1958 — which does not apply to poultry at all!  And, unfortunately, most state cruelty laws also exempt farm animals.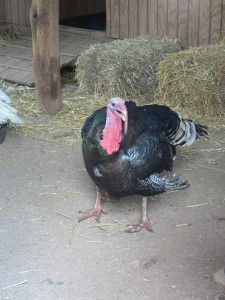 And the industry's argument that keeping all of the animals healthy and happy is in its own best interest is hardly convincing. Farmed animals are part of an industry that processes animals by the billions each year. When living, sentient beings are viewed as "units" of production, it becomes all too easy for the industry to simply accept a percentage of "losses" as part of doing business; and it's all too easy for producers and consumers alike to lose sight of the fact that, when deprived of such basic needs, these beings are suffering every waking moment of their lives.